December 2021 newsletter
Unique as a snowflake
Celebrating our diversity
At this time of year, seasonal book collections are full of stories celebrating snowflakes – their uniqueness, diversity and beauty. Like snowflakes, children are also capable in their uniqueness, and full of potential.
The B.C. Early Learning Framework (2019) reminds us that early years spaces are inclusive:
"Classrooms and early care and learning settings are welcoming, inclusive, and enriching places where every child and family feel they belong. Each child has histories, contexts, gifts, capabilities, and potential that can be honoured and nurtured with responsive practices and environments. Regardless of socio-economic status, geographic isolation, gender, sexuality, ethnicity, abilities and learning needs, family structure and values, every child should be welcomed and empowered to pursue their gifts."
As early childhood educators, let us remember to create experiences and environments where:
children and educators are open to joy and wonder;
each child and each family is included, welcomed and celebrated;
children are listened to and their identities and abilities are respected; and
each child can contribute their gifts in relationships with adults and other children.
Keep asking, "How do I include and celebrate the diversity of each child and each family in my program?"
The snow has arrived! And with it comes the thrill of fresh tracks in the snow, catching snowflakes on tongues, the crunch of boots and the sunlight casting shadows of glitter across the land.
Let us celebrate the uniqueness of each child, as we marvel at the magic of each snowflake.
Early childhood educators working within licensed early learning and child care programs in the Yukon are the highest paid in Canada!
The Yukon's Universal Early Learning and Child Care Funding Program provides program operators a wage supplement to ensure early childhood educators (ECEs) are paid a minimum hourly wage that appropriately reflects their training and expertise. Employers must pay the minimum hourly wage to ECE's working in licensed programs. Refer to the chart below to determine the minimum hourly wage you are required to receive, based on your ECE certification.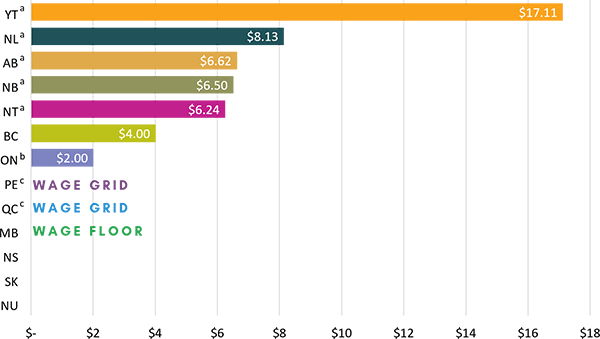 Whitehorse area
| Early Childhood Educator level | Wage enhancement | Yukon minimum wage | Minimum hourly rate of pay |
| --- | --- | --- | --- |
| Level 0 | Not applicable | $15.20 | $15.20 |
| Level 1 | $4.12 | $15.20 | $19.32 |
| Level 1A | $6.01 | $15.20 | $21.21 |
| Level 2 | $7.44 | $15.20 | $22.64 |
| Level 2A | $9.96 | $15.20 | $25.16 |
| Level 3 equivalent | $12.31 | $15.20 | $27.51 |
| Level 3 | $15.31 | $15.20 | $30.51 |
Rural Communities
| Early Childhood Educator level | Wage enhancement | Yukon minimum wage | Minimum hourly rate of pay |
| --- | --- | --- | --- |
| Level 0 | $1.85 | $15.20 | $17.05 |
| Level 1 | $4.49 | $15.20 | $19.69 |
| Level 1A | $6.71 | $15.20 | $21.91 |
| Level 2 | $8.39 | $15.20 | $23.59 |
| Level 2A | $11.35 | $15.20 | $26.55 |
| Level 3 equivalent | $14.11 | $15.20 | $29.31 |
| Level 3 | $17.11 | $15.20 | $32.31 |
Yukon government wage supplement + employer's base amount of minimum wage = minimal hourly rate of pay
"Of all the forms of water the tiny six-pointed crystals of ice called snow are incomparably the most beautiful and varied"
Wilson Bentley (1865 to 1931)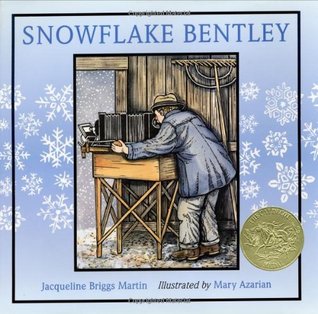 Snowflake Bentley is a lovely picture book that tells the story of Wilson Bentley, a photographer celebrated for photographing snowflakes. His work revealed two truths: no two snowflakes are alike and each one is beautiful.
As snow falls, and winter surrounds us, we can celebrate the magic of diversity and individuality. Just as each snowflake is different and beautiful, children are similarly special because of their differences.
As Wilson Bentley captured and celebrated the uniqueness of each snowflake, our role as early childhood educators is to find, celebrate and share the uniqueness, diversity and beauty of the children in our care.
Funding Opportunities
Cultural Resource Funding is available for each early childhood educator working in a licensed early learning and childcare program in the Yukon. Each educator can apply for up to $500 to purchase culturally responsive materials for their program. Pre-curated kits are available as well. The deadline to apply is December 15, 2021.
Some of our featured kits: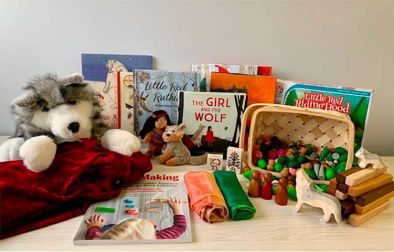 Little Red Riding Hood
(Preschool version)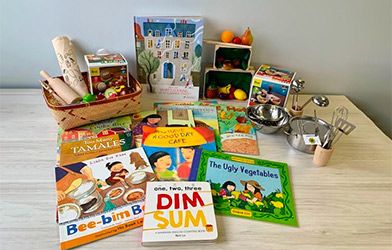 Cooking and culture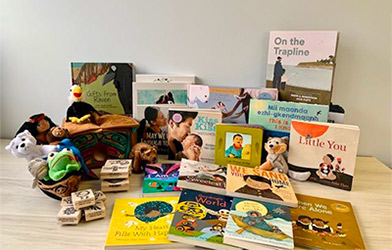 First Nations Representation

Please reach out to an Early Learning Program Specialist if you have any questions or need support with the application process.
Other funding opportunities
Cultural Enhancement Funding
Licensed early learning and child care programs can apply for funds to provide experiences and programming that connect children to the land and community. Please contact earlylearning@yukon.ca if you have questions about this opportunity.
Kids in the Kitchen
Kids in the Kitchen is a cooking and nutrition education program for children. It focuses on opportunities to explore, learn about and prepare food. For more information about this program please check out https://yukon.ca/en/food-literacy
Activity idea:
Choose a day when snow is gently falling. Use black paper to catch snowflakes and then have children use magnifying glasses to observe the uniqueness and similarities of each snowflake.
How can you document this learning experience for both the children and their families?
What other outdoor experiences can your program offer to expand children's exploration of snow?
How can indoor materials be used outside in the winter to expand learning opportunities?
How can outside materials be brought inside to connect children with nature, regardless of inclement weather?
There are many different ways to explore ice and snow.
"Pedagogical narration is the process of noticing and collecting moments from daily practice and sharing these with colleagues, children, and families to make children's learning processes and inquiries, as well as educators' pedagogical choices, visible and open to interpretation and reflection."
(B.C. Early Learning Framework, 2019, p. 3)
Consider these reflective questions:
How do I create time and space to co-construct knowledge alongside each child?
Consider the knowledge children bring into the program. What opportunities do they have to share and extend this knowledge?
Document your own learning, exploring and growing. Create a learning story of your own learning while exploring snowflakes with children. Look back at this reflection the next time you do this activity to explore your growth over time.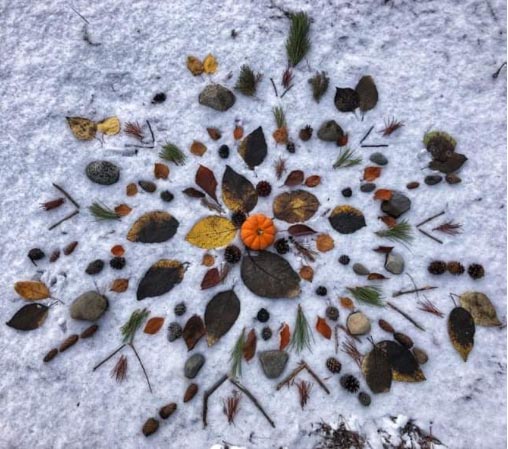 This lovely image is courtesy of an educator from La Garderie du Petit Cheval Blanc
"Silently like thoughts that come and go, the snowflakes fall, each one a gem."