January 2023 newsletter
Embracing change
As days turn to weeks, weeks turn to months, and months turn to years, we are reminded of the ever-constant transitions all around us. With a new year upon us, we are called to explore and reflect on the role of change in our lives.
"Don't be afraid. Change is such a beautiful thing," said the Butterfly.
Every year in the Yukon, we experience the sometimes harsh transition into the winter season. One day the mountains are alive with color, the next blanketed in white. The glittering landscape will once again change in the spring, shifting from a melting landscape into the brilliance of new growth. Seasons come and go.
Do you ever stand in the snow, looking out over the wintery landscape, wondering what was there before or what will be there in the future? How often do you pause and appreciate what is there in front of you, enjoying the magic of the present? Do you prefer to stay within the warm confines of comfort and observe the changing landscape from a distance? Or do you venture into the vastness that lies beyond what is seen?
As we shift into a new year, take the time to reflect on the changes in your life. How do you view and adapt to these changes? Understanding ourselves will help us to understand others, including the children and families we support as they navigate the changes in their lives.
The secret of change is to focus all of your energy not on fighting the old, but on building the new.
Do you know?
Where to find the Child Development Centre in 2023
The Child Development Centre is a non-profit organization, which provides therapeutic supports to children from birth to the entry of kindergarten. The Centre is an important and valued partner in education, as they help families access inclusive early learning and therapeutic services, such as:
• speech-language therapy,
• physiotherapy,
• occupational therapy, and
• psychology.
Starting January 2023:
• families will be able to access the Child Development Centre and services at 49A Waterfront Place, and
• the therapeutic preschool will still be at 509 Alexander Street (its current interim location).
Renovations are underway to prepare the Centre's long-term home, which will open at 206 Hanson Street in the summer of 2023. To learn more, contact the Child Development Centre by phone at (867) 456-8182 or by email at info@cdcyukon.ca.
Books can truly change our lives: the lives of those who read them, the lives of those who write them. Readers and writers alike discover things they never knew about the world and about themselves.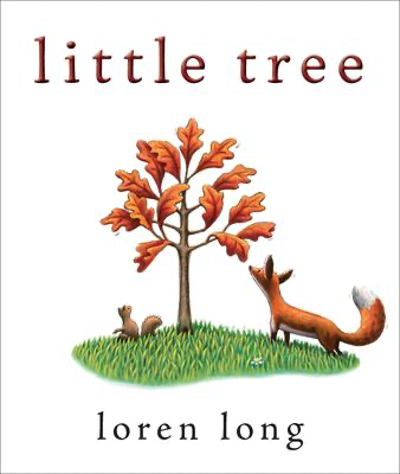 In the middle of a little forest, there lives a Little Tree who loves his life and the splendid leaves that keep him cool in the heat of long summer days. Life is perfect just the way it is.

Autumn arrives, and with it the cool winds that ruffle Little Tree's leaves. One by one the other trees drop their leaves, facing the cold of winter head on. But not Little Tree—he hugs his leaves as tightly as he can. Year after year Little Tree remains unchanged, despite words of encouragement from a squirrel, a fawn, and a fox, his leaves having long since turned brown and withered. As little Tree sits in the shadow of the other trees, now grown sturdy and tall as though to touch the sun, he remembers when they were all the same size. And he knows he has an important decision to make.
Little Tree​ by Loren Long is a story that challenges each of us to have the courage to let go and reach for the sun.
You're braver than you believe, stronger than you seem, and smarter than you think.
Christopher Robin to Winnie the Pooh (A. A. Milne)
Supporting families with transitions
Strategies to help families support children through change
Just as change impacts each of us individually, children and families go through change as well. Understanding how each of us responds to change and the differences in how we approach change can help us better support children and families navigate the transitions in their lives.
Change can be many different things in the early years:
Transitioning from home into an early learning environment or child care into school.
Moving from one classroom into another or changing educators.
Shifting between different activities both at home and in early learning programs.
Change within the family including a move, loss or addition of a family member or pet.
For some, even a change in furniture and décor can be a significant change.
There are many different ways to help children navigate change. Picture books are one great way to start conversations with children and explore feelings about a variety of experiences. Children and adults alike can find stories that connect to personal experiences. It is important to remember that it is not just reading these stories that helps children and families work through change but also talking about the story, connecting the story to personal experiences and discussing related feelings that provide support. Consider recommending these books to families as conversation starters: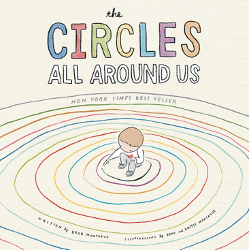 Goodbye, Friend! Hello, Friend! by Cori Doerrfeld
The Day You Begin by Jacqueline Woodson
The Invisible String by Patricia Karst
Rosie Goes to Preschool by Karen Katz
When Sadness is at Your Door by Eva Eland
Florette by Anna Walker
The Journey by Francesca Sanna
The Circles All Around Us by Brad Montague
For more information about supporting children and families with transitions, check out these resources:
A child reminds us that playtime is an essential part of our daily routine.
Explore
Activity idea:
Create a visual schedule for your children, families and program. Using a visual schedule can help children transition throughout the day easier. They can also help families understand the valuable work happening every day in early learning programs and support making children's learning visible.
Visual schedules can be created and presented in many different ways:
Use twine and clothespins to arrange photos of children in the program engaged in activities and routines.
Create posters of specific routines (such as handwashing or mealtime) and display in the spaces the routines take place (by the sink or on the table for example)
Create mini books with children that include photos of activities children can choose throughout that day so that children can help organize their time independently.
To learn more about visual schedules, check out these resources:
https://hdfs.hs.iastate.edu/wp-content/uploads/sites/7/2020/10/Supporting-Children-in-Daily-Transitions_Luze.pdf
https://childrensautism.ca/wp-content/uploads/2018/04/visual-schedule-tipsheet.pdf
How time is organized can have a dramatic impact on how children and adults engage with one another and affect the kind of play and learning that occurs. Designing schedules that minimize transitions and create long periods of uninterrupted time allow children to develop their ideas and to pursue their inquiries. Fewer transitions also allow adults to spend time alongside children, observing, noticing, and co-researching.
(B.C. Early Learning Framework, 2019, p. 24)
Consider these reflective questions:
How many transitions are there in my day? Could I try different ways of transitioning?
Do my routines and schedules limit or enhance opportunities for deep involvement in or with ideas?
What role does the clock play in my day? Do routines follow the clock or the people in my program?