June 2022 newsletter
The wonder and joy of outdoor play
"Of all the paths you take in life, make sure a few of them are dirt."
Coming home from a weekend camping trip, a young child remarks to her mother, "Can we go camping again soon, please?"
For three days, this child spent time outside, from the moment of waking up, until her drowsy eyes reminded her to tuck into her cozy tent for the night – imagining her tent as a nest…
During these three days, she climbed mountains, both real and imagined; cooked delicious food, both from the cooler and from mud, sticks, and crocus petals; played with friends and family of all ages; listened to and told stories next to the campfire.
With complete freedom and autonomy, she was able to learn, create, communicate, and thrive. Yes, there were tears (fresh air and sunshine and late nights are tiring!) – but more often than not, there was sublime and perfect ease.
Spending time outside is a fundamental need for children. In our brief Yukon summers, it is even more important for us to create the time and space for children to be outside in free and uninterrupted play.
Playing and learning outdoors creates a sense of place, a sense of connection to the land and to others. It supports children in every aspect of development.
We encourage and invite you to find as many ways as possible to spend your days with the children in your care playing and learning outdoors. We hope you find some inspiration to support you in these pages.
"Let nature be your teacher."
Do you know?
Culture funding is available for another year!
The Department of Education is once again offering Cultural Resource Funding and Culture Enhancement Project Funding to licensed early learning programs and educators.
The Cultural Resource Funding provides up to $500 for each early childhood educator to either create a cultural resource kit, or select from a collection created by the Early Learning and Child Care (ELCC) unit.
The Culture Enhancement Project Funding provides up to $2,000 for licensed family day homes and up to $5,000 for licensed centres to offer place-based experiences and opportunities for children.
To learn more, contact the Early Learning and Child Care unit at 867-667-3492 or earlylearning@yukon.ca.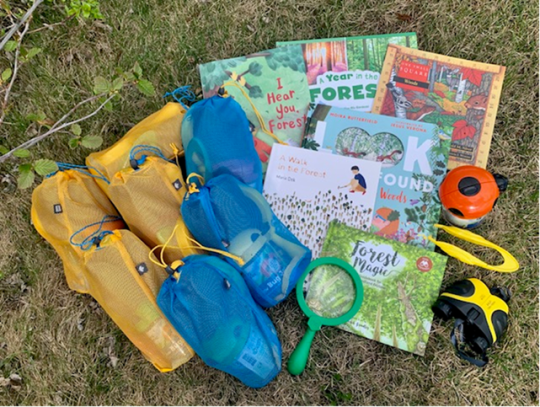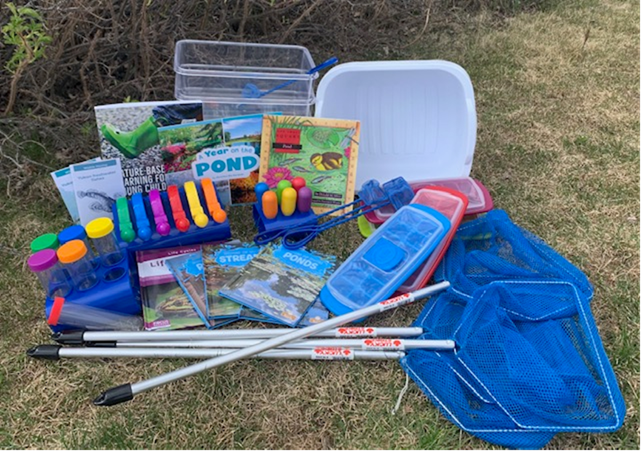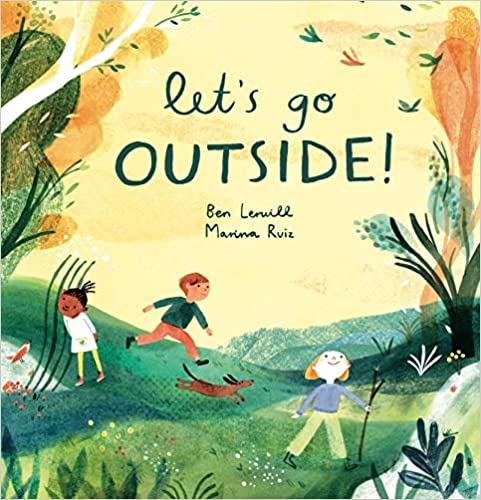 Let's Go Outside!
These are some of the favourite words of a child, and this sweet book by Ben Lerwill invites young children to explore the outdoors year round. Lovely images and simple phrases show the joys of spending time outside with friends. The book also includes discussion prompts and outdoor activity suggestions for caregivers!
Some other favourite titles celebrating learning outdoors include this series by Dianna Hutts Aston, illustrated by Sylvia Long:
A Seed is Sleepy
A Nest is Noisy
A Rock is Lively
An Egg is Quiet
A Butterfly is Patient
Professional resources to inspire outdoor play
Consider adding these titles to your professional library (available from Redleaf Press and other distributors):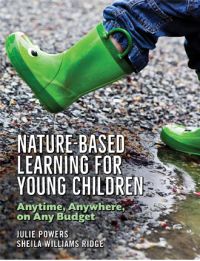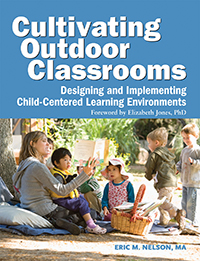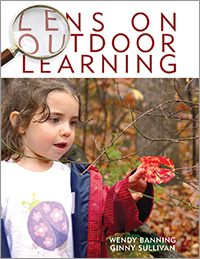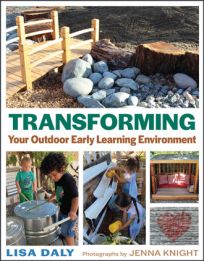 Need more inspiration?
These websites offer valuable information for early childhood educators:
Activity idea:
Even the smallest outdoor space has room for a mud kitchen! Children love being active, messy, and creative: an outdoor mud kitchen is an ideal way to engage all of the senses in a fun and engaging way.
Materials (get creative!):
A bench or plank of wood sitting on top of cinder blocks or stack of wood.
Tree stumps
A steel wire shelf
Buckets
Bowls
Cups
Strainers
Tea pots
Pots and pans
Spoons
Ladles
The process:
This is an ongoing, open-ended creative process to share with children. Once you have set up a space and provided a variety of loose parts and materials, the children are free to use their imaginations to cook, explore, share and learn!
The beauty of a mud kitchen is the freedom it gives children to create and use a space in their own way!
Online inspiration for your mud kitchen:
Grow
"Environments are integral to well-being and learning. The importance of the early care and learning environment – sometimes referred to as the "third teacher" – cannot be underestimated in shaping the experiences of children and adults. Children and adults live and learn in relationships with the people around them but are also profoundly affected by their relationships with spaces and materials."
(B.C. Early Learning Framework, 2019, p. 22)
Consider these reflective questions:
Do materials, spaces or rituals and routines invite joyful engagement?
Do children have opportunities to engage with objects and materials in unusual or surprising ways? How could I experiment with this idea?
How might my setting become a place of gathering for cross-generational learning?
Can children investigate interests and passions over days? Weeks? Months?