November 2022 Newsletter
I can too... empowering children's voices
"Children keep us in check. Their laughter prevents our hearts from hardening. Their dreams ensure we never lose our drive to make ours a better world. They are the greatest disciplinarians known to mankind."
How many times have you heard a child exclaim "I do it" as you are helping put on coats and boots to go play outside? How about "me too" as they bring the play broom over to help sweep the floor when they see you cleaning up after lunch? As early learning educators, we have unique opportunities to see the capacities of children and the meaningful contributions they make in the world each and every day. What we do with those opportunities can change the world.
Educators support children to grow and learn. We can also support children to be who they are and participate meaningfully in society. Children change the world in many ways from helping with everyday living tasks to bringing joy and laughter into life. Think about ways we can involve children in helping out the community both big and small. When we encourage children to be involved in helping others, their actions can impact those around them in positive ways.
Together let's step up to empower children, to hear their voices and honour all the ways they change the world. Help children's voices get heard. When we listen to what children have to say and use their ideas, they have the power to inspire a better world for everyone.
"The true character of a society is revealed in how it treats its children."
Celebrating the rights of Children
November 20 is World Children's Day and National Child Day
"In 1991, Canada ratified the United Nations Convention on the Rights of the Child. It affirms the inherent dignity and the equal and inalienable rights of all members of the human family, including children, as the necessary foundation for freedom, justice, and peace in the world. The convention recognizes children as citizens with the right to reach their fullest potential, to be treated with dignity and respect, to be protected from harm, to exercise a voice, to engage in play and recreational activities, and to participate freely in cultural life and the arts. This convention can help adults ensure these rights are upheld." (B.C Early Learning Framework, 2019, p. 3)
This month, the Early Learning and Child Care team is highlighting World Children's Day, a global day of action for children by children on November 20. This day marks the adoption of the United Nations Convention on the Rights of the Child. For World Children's Day 2022, UNICEF is calling on partners and supporters to share a positive message of equality and inclusion for every child. We encourage educators to help children see how they contribute to their community and understand their rights.

Figuring out how to talk to young children about their rights can be challenging. These books by Alain Serres can be a great place to start. Simple text written from a child's view makes the concept of rights simple to understand and relatable to real life experiences while helping children to see that everyone has rights.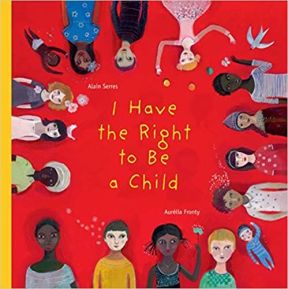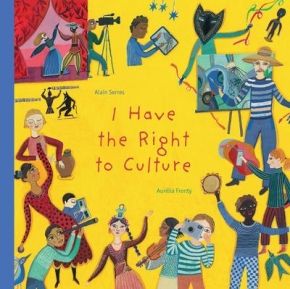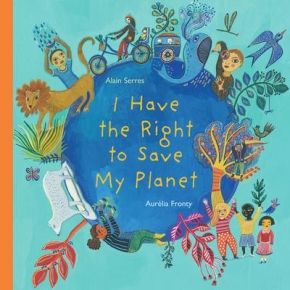 "A child, like all other human beings, has inalienable rights."
Grow
"Regardless of socio-economic status, geographic isolation, gender, sexuality, ethnicity, abilities and learning needs, family structure and values, every child should be welcomed and empowered to pursue their gifts." (B.C. Early Learning Framework, 2019, p. 19)
Consider these reflective questions:
How can each child contribute their gifts in relationship with adults and other children? (p. 73)
How might children and adults seek to know one another's gifts? (p. 73)
What could I do to contribute to a child's sense of pride in their gifts? (p.73)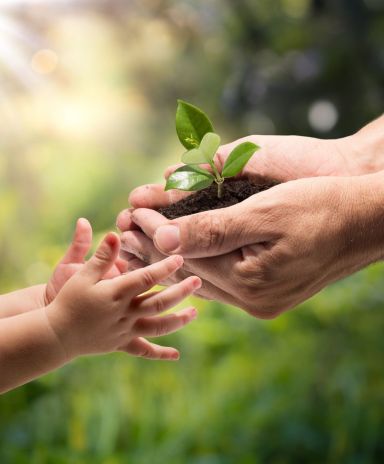 How do you help?
"Giving something back to the community is something we can all do, including young children. Volunteering and contributing can help children learn about their own community, as well as develop a respect and understanding for different people and lifestyles. Not to mention the shared sense of accomplishment and satisfaction in having helped someone in need." (adapted from https://brisbanekids.com.au/)
Children can change the world in many ways:
Bring food to someone they care about
Host a bake sale as a fundraising event for a local charity
Help clean up the playground
Read a story to cheer up a friend
Write a thank you note to a community hero
Start a recycling or compost program
Smile and saying hello to other citizens
"We all have different gifts, so we all have different ways of saying to the world who we are."